A proactive approach for monitoring credit limits
axe Limit Management
Fully integrated with the Corporate Lending platform, axe Limit Management allows banks to handle credit limits at both client and portfolio levels from their activation through their entire lifecycle. This allows financial institutions to manage and proactively monitor their limits across business segments offering a centralized observation point for all stakeholders in the credit and risk chain.
axe Limit Management handles multi-level facility structures of all types across the bank departments: Corporate &Commercial Lending, Treasury, Trade Finance, Specialized Lending, etc. All types of wholesale clients are handled, including Large and Mid-Corporates, Investment Banks, SMEs, Non-bank Financial Institutions (NBFI), Public Sector Groups (PSG) and High Net-worth Individuals (HNI).
Besides Client Limits, axe Limit Management allows Global Portfolio limit monitoring. This feature covers internal risk limits such as Country, Sector, Rating class, Product limits or any combination of risk dimensions as well as regulatory concentration limits (Single Obligor, Large Exposures, etc.).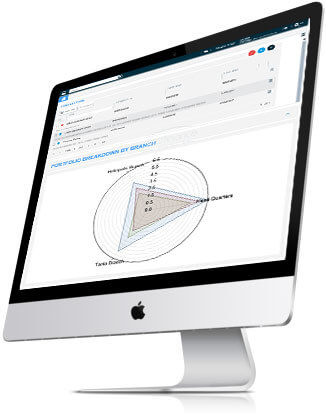 Monitor your client limits to maximize
your Reward at a Lower Risk
Monitor facility limits automatically
Handle complex multi-level limit structures
Capture the full limit terms and conditions
Handle all types of limits including Settlement and Pre-Settlement limits
Manage time-bucket limits for Derivatives
Aggregate utilizations at any level of the limit structure
Benefit from Real time Pre-Deal check limit breaches
Respond immediately to customer utilization requests
Generate statistics on utilization levels across the limit lifecycle
Aggregate credit risk exposures at Portfolio level and monitor against limits
Automate and speed up the credit risk consolidation process across the Bank portfolio
Slice and dice views of the credit Portfolio through multiple dimensions (sector, country, rating classes, assets, etc.)
Drill down/up through any dimension of the Portfolio consolidation strategies
Benefit from enterprise-wide risk reporting of credit related activities from executive overviewdown to branch/RM/transaction levels for wiser strategic actions on the bank portfolio
Set Portfolio Limits across a combination of dimensions and monitor/address Breaches/Excesses in a pre-deal manner
Simultaneously monitor all types of exposures (Gross, Net, Shadow, EAD, Outstanding, MTM, etc.)
Ensure regulatory compliance with regards to concentration limits such as Single Obligor exposure against the bank own funds
Check out our documents
Resources