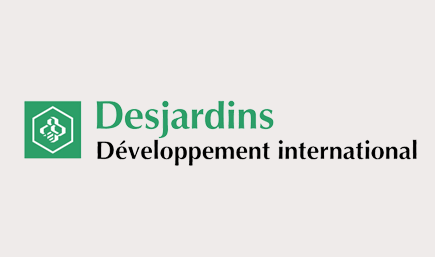 By DID, Innovations in credit management
Desjardins
A number of innovations introduced or being developed by DID target more rigorous and efficient management of credit in the financial institutions that it supports or operates.
Professionalizing management of agricultural credit
In Colombia, a specialized tool has been developed to professionalize the calculation of financial flows and repayment capacity for small-scale agricultural producers, clients who rarely keep financial records and have poor knowledge of their revenues and expenses.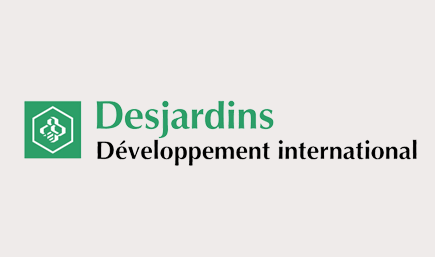 Developed from Excel over the course of a number of projects, including PMCA (professionalization of agricultural credit methodologies), SYFAAH (agricultural financing and insurance system in Haiti) and PASAC (support for the agricultural finance system in Colombia), this tool is designed for specialized loan officers, agronomists or agricultural technicians.
It makes it possible to:
Prepare estimated income statements based on the summary information usually available (type of crop and surface area cultivated).
Calculate the financial obligations of producers and establish their repayment capacity and forecasted financial flows.
Create a database of typical yields, revenues and expenses for each crop, per unit of surface area.
Although it is intended to automate calculations involved in managing agricultural credit, the tool leaves loan officers a degree of latitude for completing and adjusting information based on their own knowledge and observations (for example, in function of the region). It also has a section for including data for livestock and another, simplified, for very small-scale producers who are applying for microloans.
SMS messaging for credit monitoring and recovery
In West Africa, DID carried out a pilot project to assess the impact of SMS messaging on credit monitoring and recovery. DID developed an application for the project that can extract data from the data base of the transactional systems and create personalized SMS messages for each borrower. Over 10,000 SMS messages were sent to borrowers through their mobile phone.
There were four categories of SMS messages:
Payment notice.
Overdue notice.
Overdue notice with penalty.
Notice of transfer to legal department.
More than on the delinquency rate, the most significant impact was observed among the staff and borrowers of the financial institutions:
Pride inspired by this technological innovation.
Pretext for communication and financial education.
Barrier to arbitrary negotiation of due date by borrower with loan officer.
Satisfaction with savings in penalty fees thanks to SMS messages reminding borrowers about upcoming payments.
A new credit management portal for the Entrepreneurs Financial Centres
DID recently partnered with AXE Finance in Tunisia to develop a technological solution that will enable the Entrepreneurs Financial Centres (EFC) to automate their credit management process and make it more efficient and reliable.
Integrating all stages in the credit management process (application, analysis, collateral management, follow-up and recovery), this new tool has many advantages:
it avoids multiple entries of the same information;
it facilitates follow-up by automatically generating reminders of tasks to be performed and confirmations and identifying missing documents;
its performance indicators make it possible to identify bottlenecks and thereby take measures needed to improve the process;
it makes it possible to process much larger volumes of business.
In short, this tool will provide increased transparency, flexibility and coherence in addition to reducing risk at all stages of credit management. It will speed up processing of credit applications without sacrificing the quality of decision making. In addition, this innovation will allow DID to offer a complete management solution to its partners worldwide.