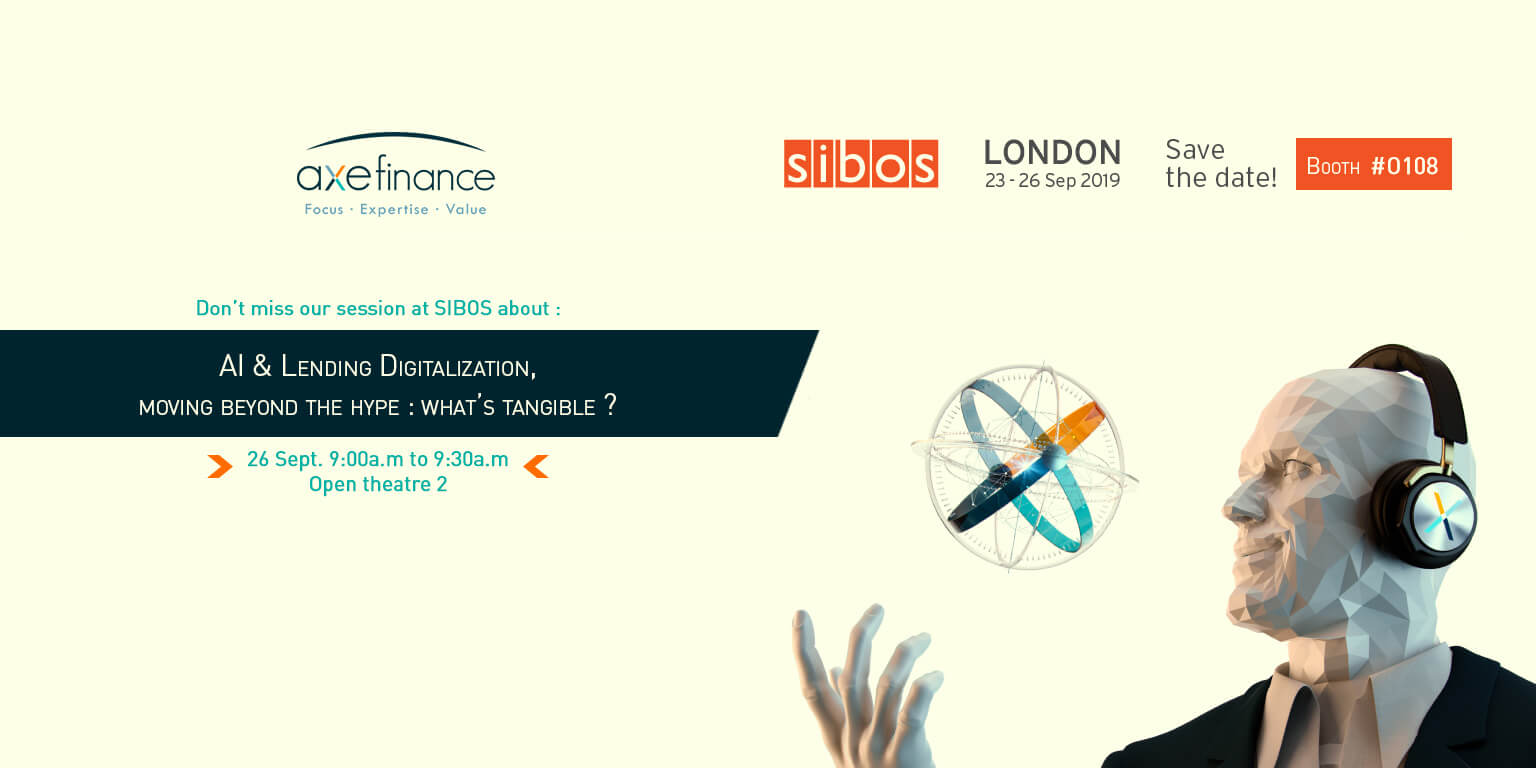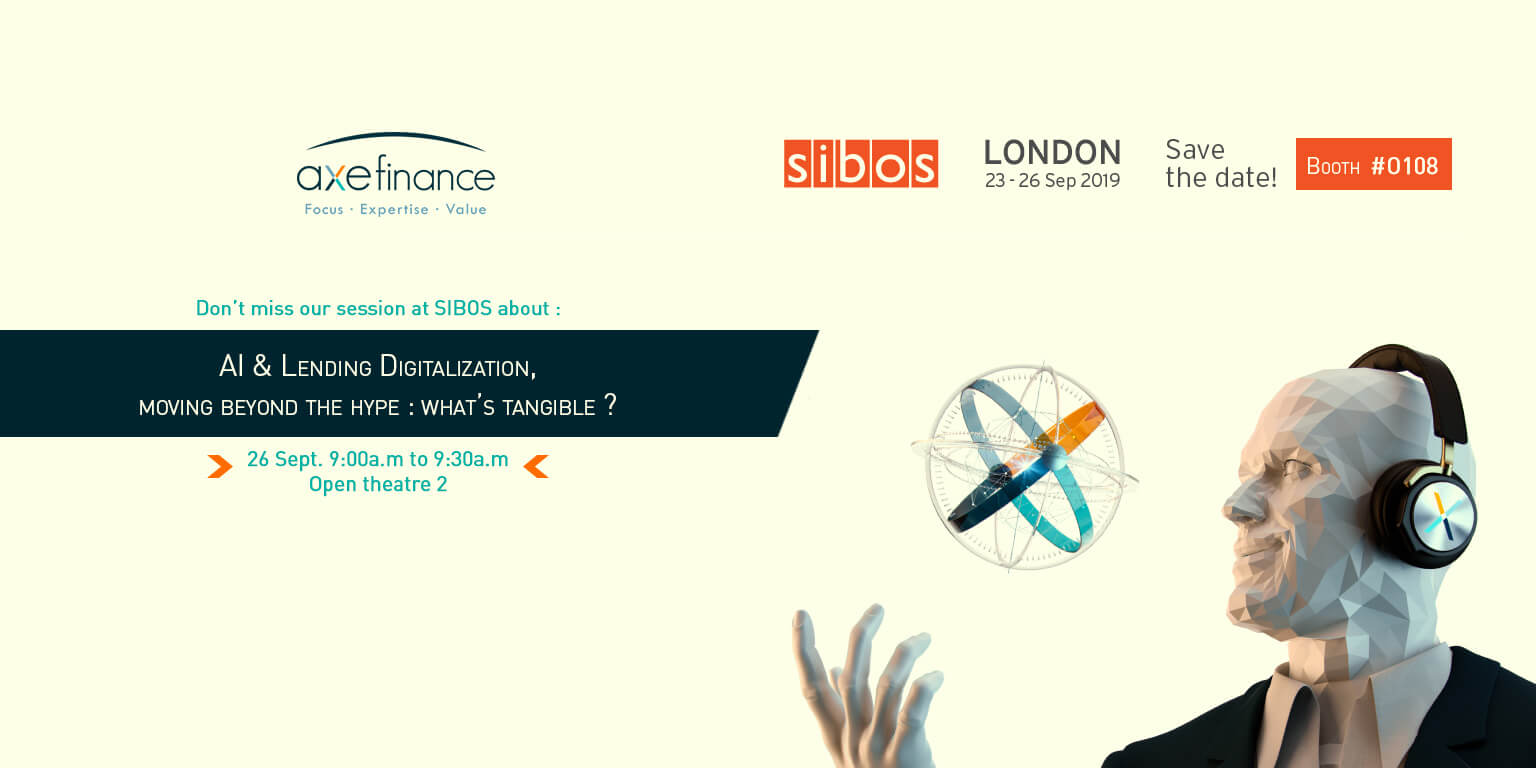 SIBOS, Swift International Banking Operations Seminar, is the premier gathering for the global financial community, bringing together some 8,000 business leaders, decision makers and topic experts from a range of financial institutions, technology partners, market infrastructures, and multinational corporations. With hundreds of speakers and conference sessions, nearly 200 exhibitors, and multiple networking events, Sibos is the place to discuss business strategy and build networks.
Let's discuss the hottest topics in lending digitalization, to name a few:
Integrated risk assessment and credit intelligence
Management of complex facility structure
Global limits and exposure management
Automation of complex credit policy rules
Covenant definition and monitoring
Banking collateral lifecycle
Don't miss our open theatre session, 26th September from 09:00 to 09:30 about:
"    A I   &   L E N D I N G   D I G I T A L I Z A T I O N   :
MOVING BEYOND THE HYPE, WHAT'S TANGIBLE ? "

Meet us at our Booth #O108 to discover the latest features of ACP, our cost-effective and innovative lending automation solution.  Together we can reshape the future of your lending strategy.
We are celebrating our 15th anniversary so drop by our booth and stand a chance to win some gifts.
Let's SIBOS in London, 23-26 September 2019.