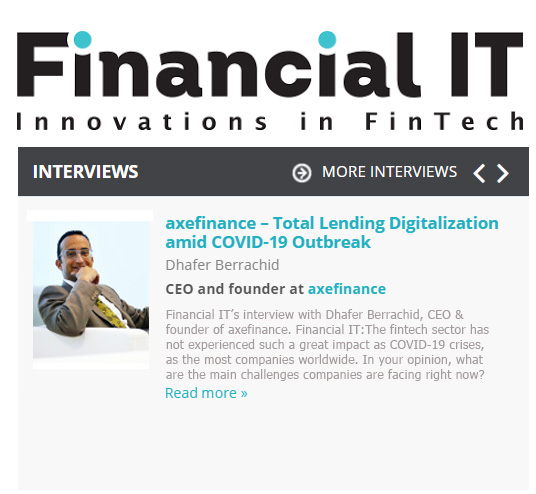 Total Lending Digitalization amid COVID-19 Outbreak
Financialit.net's interview with our CEO & Founder, Dhafer Berrachid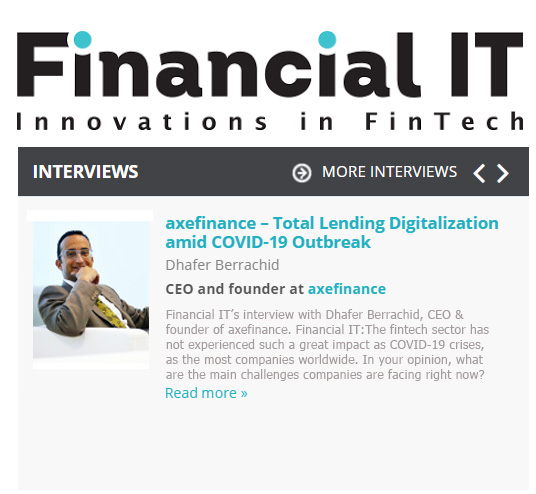 Lending Digitalization is accelerating in response to the Covid-19 crisis. Dhafer Berrachid, our CEO is interviewed by Financialit.net about this topic, he shares axefinance's experience helping our customers adjusting quickly to the current changes.
Hear from our expert about :
– The main challenges companies are facing amid the COVID-19 outbreak?
– The role of axefinance in addressing these challenges as well as the solutions axefinance offers to cater to the banks' needs?
– The milestone news shared with Financialit.net's readers?