MAKE YOUR COMMERCIAL LENDING DIGITALIZATION A SUCCESS
axe Commercial Lending
axe Commercial Lending solution allows banks to automate efficiently loans granted to SMEs. It streamlines key processes from onboarding till disbursement so that RM's, underwriters, and portfolio managers optimize their time reducing repetitive and manual administrative tasks.
axe Commercial Lending offers powerful tools for deal execution, activity monitoring, data analytics and BI capabilities. It streamlines the entire credit lifecycle covering initiation, analysis, decision and post-approval events like rescheduling, early repayment, etc.
For Commercial Lenders, Loan Origination Digitalization represents competitive differentiators on cost, customer experience, and overall market share and margins.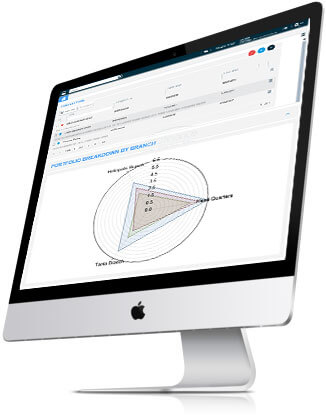 Automate efficiently your commercial loans (SME, SMB…)
Automate and manage effectively credit approval and follow up processes from KYC till post disbursement
Simplify credit processes with improved speed, efficiency and lower risk
Maintain process design in a total self-sufficiency thanks to ACP BPM designer tool
Generate automatically credit-related documents straight from the system as defined byyour templates
Track, manage and report loans activity through ACP dashboard and BI high capabilities
Benefit from enterprise-wide risk reporting of credit related activity from executive level to branches for wiser strategic decisions on the bank portfolio
Optimize Commercial Lending activity
Gain competitive advantage through enhanced Turnaround Time
Ensure an omnichannel experience interacting with your customer through web and mobile about loan application's status, documents etc. (Chatbots…)
Benefit from a highly competitive total cost of ownership
Decrease time to market of new products and rapidly implement changes to loan application and approval procedures
Benefit from a seamless integration of ACP with other systems such as: CRM, CB, DMS
Assess accurately credits risk ratings
Comply with emerging risk and regulatory requirements and enhance data quality processes and controls
Check out our documents
Resources