MAKE YOUR COMMERCIAL LENDING DIGITALIZATION A SUCCESS
axe Commercial Lending
Being workflow-driven, web-based, and part of an integrated end-to-end credit automation software, axeCommercial Lending solution allows business bankers to automate efficiently loans granted to SMEs, SMB's, and all types of small businesses. It streamlines key processes from onboarding to disbursement so that RM's, underwriters, and portfolio managers optimize their time reducing repetitive and manual administrative tasks. Thanks to this module Business Bankers will ride the post-pandemic lending wave with more effectiveness.
axeCommercial Lending offers powerful tools for deal execution, activity monitoring, data analytics, and BI capabilities. It streamlines the entire credit lifecycle covering initiation, financial analysis and scorecards, decision and post-approval events such as rescheduling and early repayment. For Commercial Lenders, Commercial loan digitalization represents competitive differentiators on cost, customer experience, and overall market share and margins.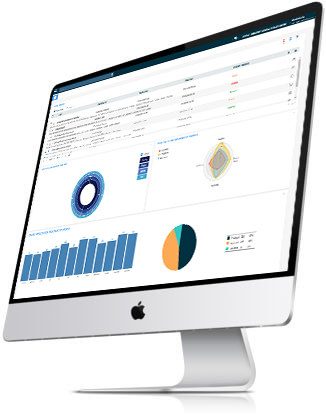 Automate efficiently your commercial loans
Automate and manage effectively credit approval and follow-up processes from KYC till post disbursement.
Automate Delegation of Authority as per the institution's credit policy.
Generate credit-related documents & corresponding checklists straight from the system as per the bank's templates.
Speed up the credit process while ensuring higher security thanks to digital signature capabilities.
Build Dynamic Credit Policies to trigger the corresponding approval workflow process based on loan type, value, segment, or other parameters defined by the bank.
Provide collaborative task management with automatic case dispatching, Exceptions & deviation management, and electronic documentation management (storage, retrieval, sharing and tracking).
Maintain process design thanks to ACP flexibility framework: a set of build-in and user-friendly ACP administration tools with unbounded configuration options that do not necessarily require any IT Skills. This framework embeds axeStudio: axeBRM, axeBPM, axeGUI, axeDMS, axeIAM, and axeMLP along with their corresponding engines (axeEngines).
Predict approval decisions and probability of default using AI and ML-powered scoring models.
Benefit from a real-time monitoring of the SME lending activity through Graphical BI dashboards using historical data, slice and dice credit data analysis, and dynamic reports to help to make strategic decisions on the bank portfolio.
Handle the configuration of new reports via ACP Reports designer that can be easily done by either SQL Server Reporting Services (SSRS), Windward, or Crystal Reports.
Boost your Commercial Lending performance
Respond immediately to customer requests about progress on a credit application.
Benefit from a seamless integration of ACP with core banking systems, rating systems, CRM, black-lists, credit bureaus & other third parties, and adverse media.
Ensure a high level of data coherence and integrity to avoid information discrepancies.
Maintain process design with no need for vendor intervention.
Benefit from a highly competitive TCO.
Ensure an omnichannel experience interacting with your customer through multiple channels.
axeOmnichannel offers pACP, a front-end access granted by the bank to its Partners (E.g., car dealers, home appliance Suppliers, Hypermarkets…) to initiate from their premises a credit application for their own customers while following the bank's automated approval process.
Decrease TTM – time to market of new products and rapidly implement changes to loan application & approval procedures.
ACP offers SMEs campaign management allowing banks to support this business segment in boosting their performance and adapting to market changes by addressing timely any potential funding needs. This feature is achieved thanks to our axeBRE powerful capabilities to automatically suggest pricing & match the right loan to the right SME depending on size and sector.
Comply with emerging risk and regulatory requirements and enhance data quality processes and controls.
DOWNLOAD axeCOMMERCIAL LENDING PRODUCT SHEET FOR MORE DETAILS
Check out our documents
Resources