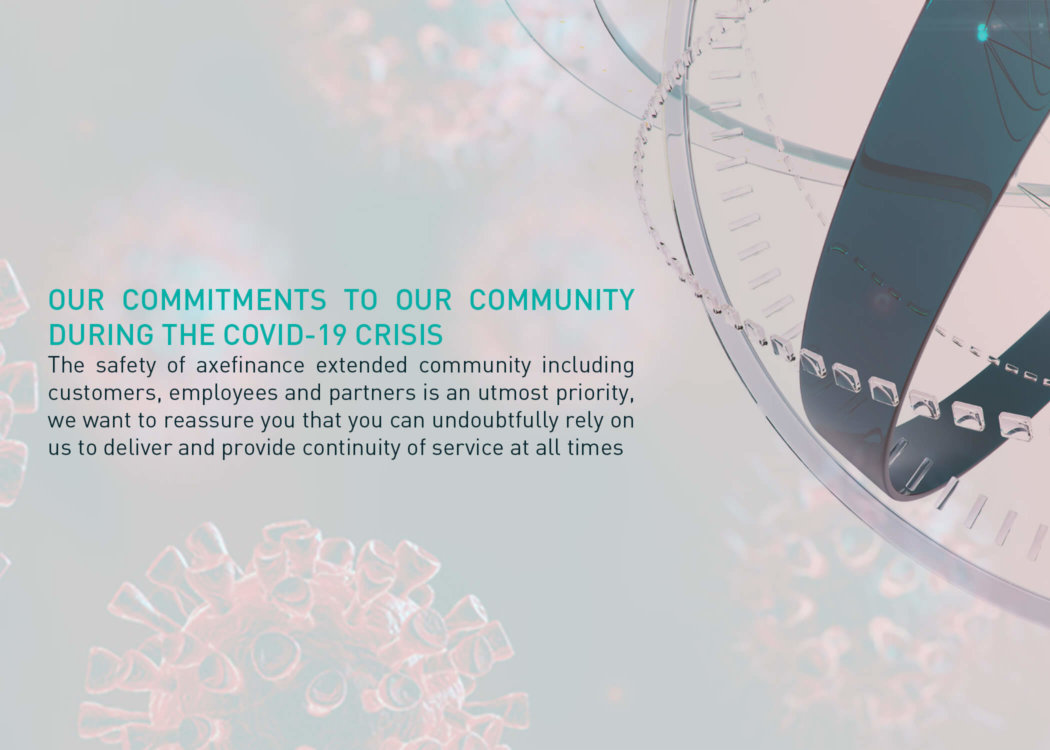 Our commitments to our community during the COVID-19 crisis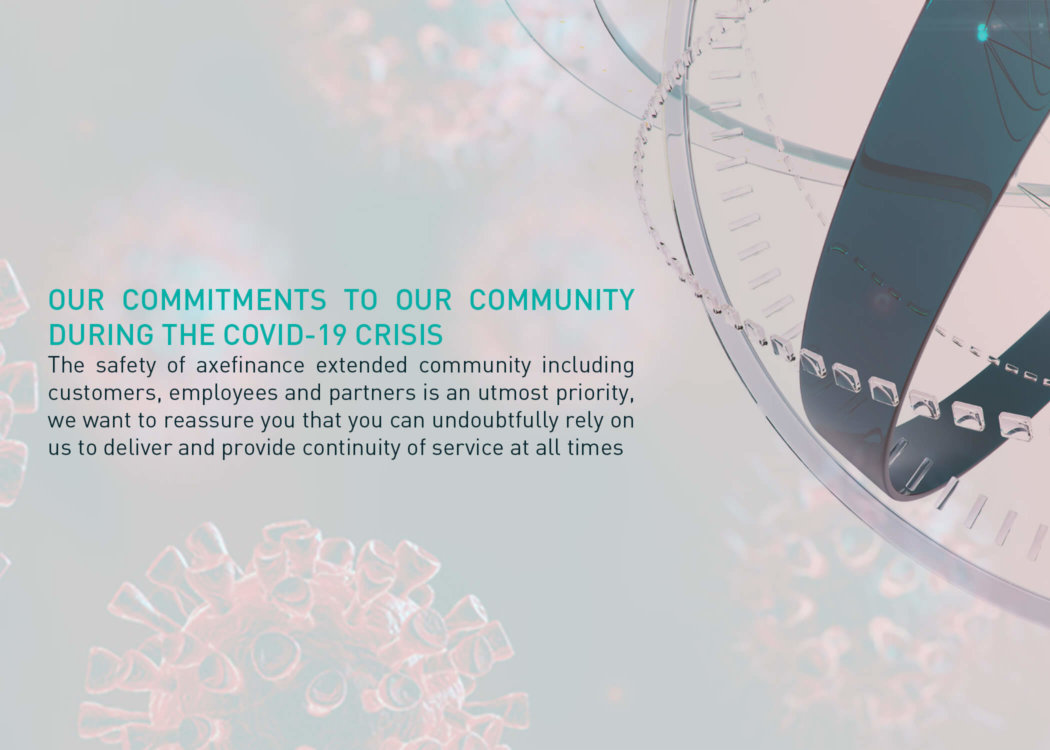 We are continuously monitoring the evolving COVID-19 situation following guidance from the World Health Organization (WHO) and local authorities.
We have activated our business continuity plan which proved to be solid and successful for all our premises and for all business functions to make sure we deliver ACP software and services without disruption.
Axe Finance has a Pandemic Plan to recover from mass or prolonged absenteeism, a taskforce, chaired by our executive partners, is meeting on a regular basis to discuss any additional actions and to ensure that we work smoothly, remotely and that we remain ready to respond to any new developments.
As a global business, our teams are used to working away from the office and across all time zones, from demos, to support all the way through scoping and implementation.
Your main contact at Axe Finance will be keeping you up to date regarding any business continuity plan changes and especially regarding how to benefit from ACP  flexibility and tools to tackle efficiently this pandemic situation.
Stay home BE SAFE, we work as usual !