ACP
axeCoporate Lending, automation tailored to large-scale businesses' lending needs
axe Corporate Lending solution brings powerful functionality to lenders and is designed to more effectively automate and manage the credit management chain and follow up processes. It streamlines the whole credit lifecycle from client onboarding to facility sanctioning, all the way through origination, appraisal, rating, approval, credit administration and covenant monitoring.
axe Corporate Lending software handles an unlimited number of funded and unfunded products and can host complex facility structures. It also offers an integrated and configurable eligibility and risk based pricing engine.
A variety of internal rating models could be hosted including Probability of default (PD) and Loss Given Default (LGD) for Basel approaches.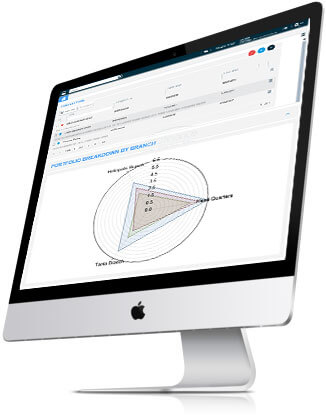 Boost your Corporate Credit Risk Management Performance
Automate and manage effectively credit approval and follow up processes
Handle higher volumes of credit with improved speed, efficiency and lower risk
Manage the process cycle and make risk and lending managers, credit officers and all the involved departments work more effectively together bringing together their competing interests and joining up disparate processes
Gain competitive advantage through enhanced customer service & response time attracting new customers and retaining existing ones
Respond immediately to customer requests about progress on a loan application
Decrease time to market of new products and rapidly implement changes to loan application and approval procedures
Benefit from a highly competitive total cost of ownership
Process design can be maintained by Bank with no need for vendor intervention
Monitor and Manage risk to identify bottlenecks, to speed up and optimize processes
Monitor and Manage risk to identify bottlenecks,
to speed up and optimize processes
Automatically control critical tasks to avoid losses staff absences…
Benefit from enterprise-wide risk reporting of credit related activity from executive level to branches for wiser strategic decisions on the bank portfolio
Business Intelligence module to enhance overall control on all credit related statistics & processes
Accurately assess credits risk ratings and check regulatory compliance
Check out our documents
Resources