A SEAMLESS LENDING AUTOMATION EXPERIENCE ON THE GO
axeOMNICHANNEL
ACP lending automation solution offers an omnichannel customer centric module that puts the bank, the customers & all stakeholders on the same flexible & scalable lending digitalization platform.
axeOmnichannel Banking Solution is the combination of ACP Business Services designed around the four building blocks wACP, MyACP, mACP & pACP. This module offers flexibility and highly configurable features through the lending digitalization journey for each and every bank segment (Retail, Commercial, SME, Corporate, etc.)
Omni Channel Platform : Modern architecture with limitless configuration options
wACP: is the centerpiece of axeOmnichannel including a set of ACP components that offers rich digital business capabilities. These functions may be combined to create complex credit products and packages offered by banks to their customers & partners. These building blocks could be assembled by the bank and used through various channels.
myACP: is the customer portal access (mobile & web) to credit products offered by the bank. The bank may opt for myACP's front-end or chooses to consume its exposed services through its own internet & mobile banking existing portals.
mACP: is the mobile application dedicated to bank staff who use ACP's main functions through their mobile device. mACP is mainly used by relationship managers or approvers.
pACP: is a front-end access (mobile & web) offered by the bank to its partners and credit products distributors. The bank may opt for pACP's front-end or chooses to consume the exposed services through its own portal.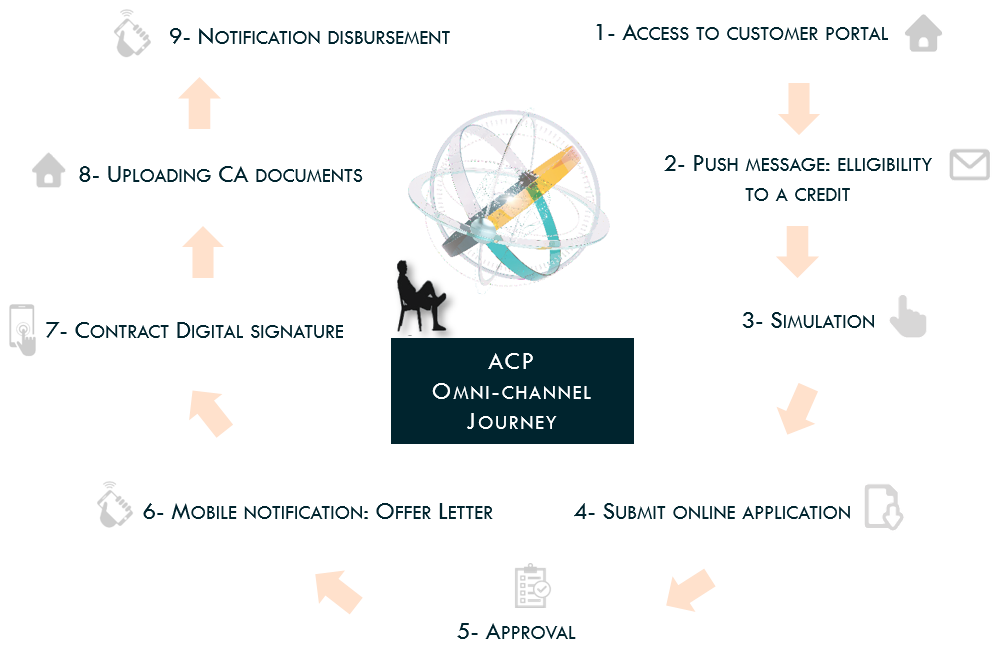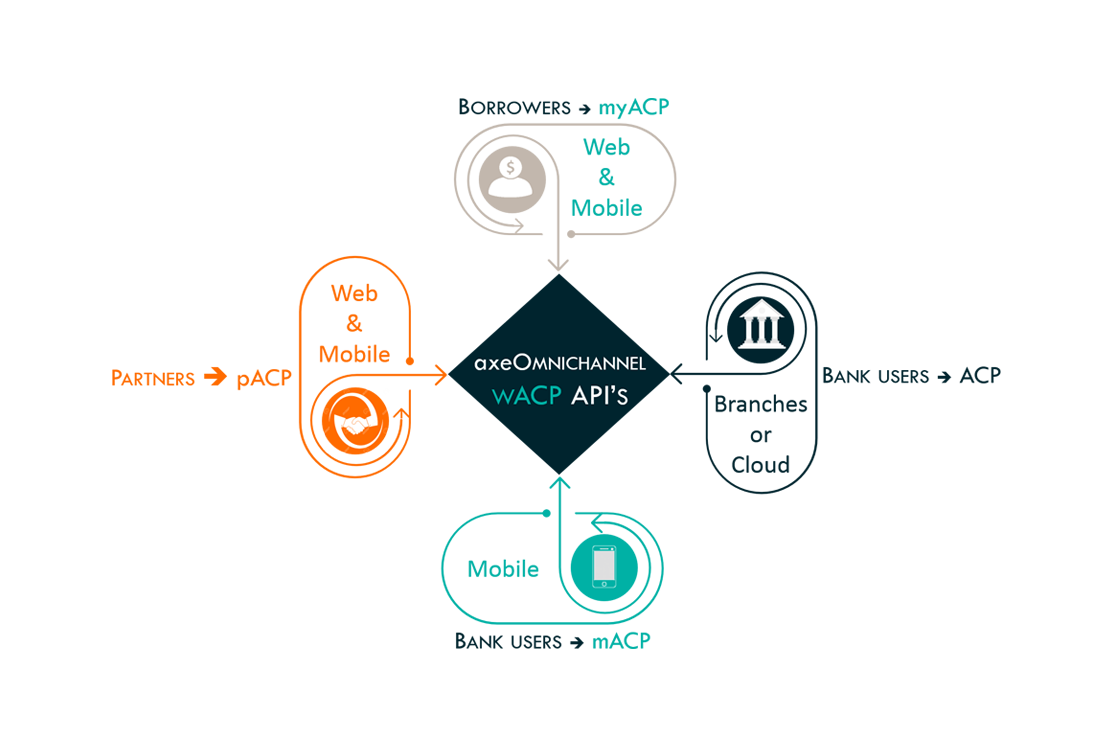 Mitigated risk & consistent credit processes through multiple devices, channels & stakeholders
The credit application process spans over multiple complex stages. axeOmnichannel allows all of the credit lifecycle stakeholders to perform their duties through various channels. A credit application can be:
Launched by a partner through pACP
Assessed by the bank relationship manager through ACP
Approved by the decision-maker through mACP
Contractually signed by the customer through myACP
Automatically sent to the Core Banking System for disbursement, etc.
Download axe Omnichannel product sheet for more details
Check out our documents
Resources