A state-of-the art credit automation & scoring solution
axe Retail Lending
axe Retail Lending provides benefits to all credit stakeholders: Relationship managers, credit risk analysts, risk managers, decision authorities, credit administration, legal, collateral & recovery officers, environmental & sustainability desks, as well as portfolio management teams. It streamlines their tasks and capitalizes on their inputs, using one single collaborative solution running automated processes on one unique risk and credit data platform.
Using a single integrated platform, axe Retail Lending enables financial institutions to eliminate redundant processing steps, reduce manual interventions and streamline the end-end credit application, approval, disbursement and post-disbursement processes.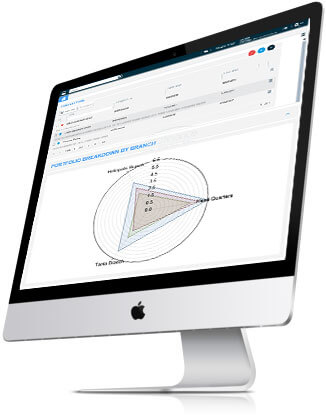 Boost your Consumer Loan Origination System Performance
Provide a 360° view of your customers' and prospects' information
Automate and effectively manage the end-to-end credit application life-cycle from the KYC stage through disbursement
Handle higher volumes of credit with improved turn-around-times, efficiencies and lowered risks
Offer all the stakeholders a highly connected and collaborative environment
Industrialize and optimize the approval process.
Automate and speed-up validation tasks and controls.
Attract new customers with real-time decision making and offer them a great customer service experience.
Deliver a faster time-to-market for new products and offers.
Take full control of process design with no need of vendor intervention
Benefit from a highly competitive total cost of ownership
Implement quickly new business rules with IT Team total self-sufficiency
Monitor and Manage risk to identify bottlenecks, to speed up and to optimize processes
Reduce operational risk with a tighter document integrity
Reduce data/information loss from excess paperwork
Generate automatically credit-related documents straight from the system as defined byyour templates
Benefit from enterprise-wide risk reporting of credit related activities from executive level to branches
Alert and mitigate risks of non performing Loans and past dues.
Enhance overall control on all credit related statistics & processes
Make wiser strategic decisions on the bank portfolio through advanced portfolio analysis features: chronological exposures by client/segment/country/rating class, etc.
Download axe Retail Lending product sheet for more details
Check out our documents
Resources