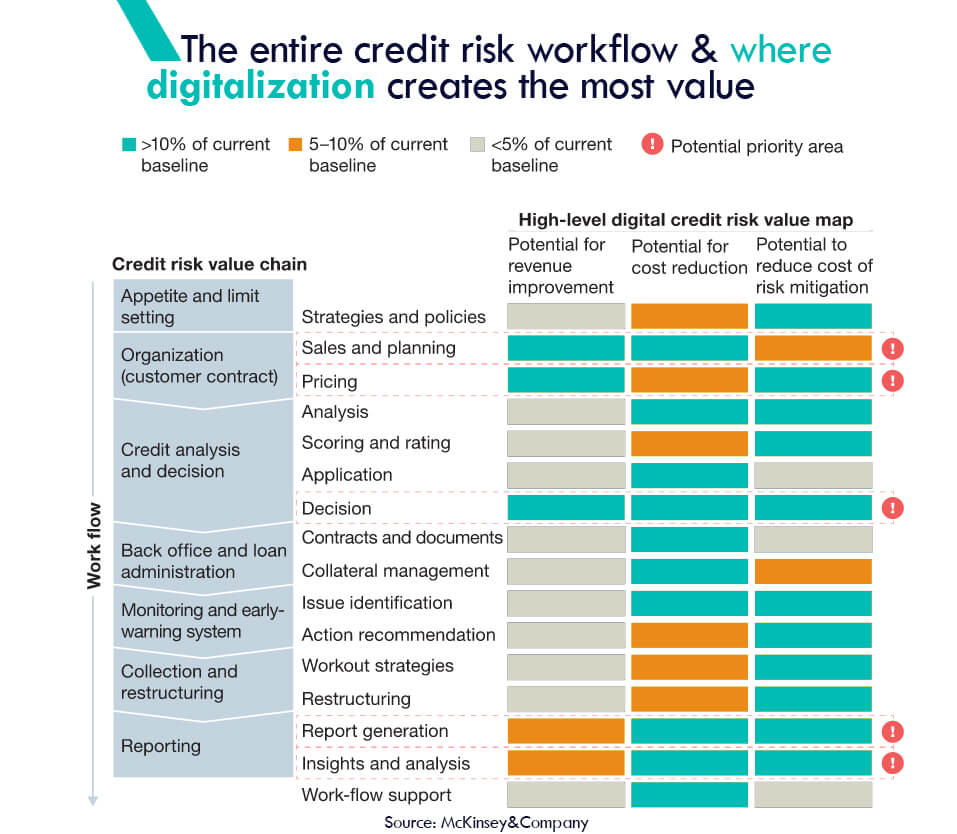 The value in digitally transforming credit risk management
Lending continues to be a key source of bank revenue across the retail, small and medium-size enterprise (SME), and corporate segments. Digital transformation in credit risk management brings greater transparency to risk profiles. With a firmer grip on risk, banks may expand their business, through more targeted risk-based pricing, faster client service without sacrifice in risk levels, and more effective management of existing portfolios.
Here's our selected reading by McKinsey&Co about the five fundamental pressures making Credit Risk Management Digitization a MUST HAVE
The digital transformation of existing credit risk tools, processes, and systems can address rising costs, regulatory complexity, and new customer preferences. The digital enablement of credit risk management means the automation of processes, a better customer experience, sounder decision making, and rapid delivery.
Digital-risk management will be the norm in the industry in five years, and banks that act now can attain enduring competitive advantage.
Read the article