Reap huge benefits from an SaaS lending platform
axe Cloud Lending
ACP helps lending institutions increase customer satisfaction, reduce costs through operational efficiency and proactively mitigate risk and assure compliance with regulations.
ACP can be implemented as a software or through the cloud. Opting for axe Cloud Lending makes you benefit from a state-of-the-art credit automation solution with the convenience and cost advantages of cloud-based loan origination system.
Industries served by our Cloud lending platform: Banks, Microfinance, Lease Finance, SME Lenders, Community Banks, Consumer Lenders.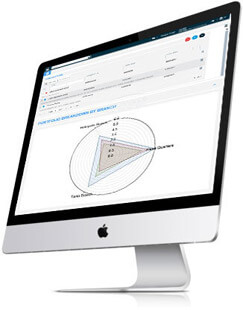 Easily digitize the lending process
Fully cloud-based solution
Quick Deployment across branches
Seamless integration with third-parties' systems with a set of API's
Access from anywhere
Streamline all lending activities on a single cloud-based system
Customize solution with no need for vendor intervention
Automatic Backup and Disaster Recovery
High scalability
Safe and secure (Transparent Data encryption)
Benefit from a Competitve &
low total cost of ownership
Subscription based fees (No Capex required)
Faster & easier Implementation
Automatic upgrades
Reallocate resources on added value projects
Higher volumes of credit with improved turn-around-times,efficiencies and lowered risks
Highly connected and collaborative environment for allstakeholders
Faster time-to-market for new products and offers
Download axecloudlending product sheet for more details
Check out our documents
Resources