Proactively monitor your collateral lifecycle
axe Collateral Management
The entire Collateral Lifecycle is handled in axe Collateral Management solution, starting from the credit initiation at proposal stage all the way through valuation (initial and subsequent), documentation, perfection, deferrals, LTV monitoring, release and disposal in the event of default.
All types of collaterals are managed including commercial and residential real-estate, shares, equipment or any other tangible or intangible assets with dedicated fields and documents, business rules specific to each of these types. Collateral categories are defined through both regulatory and internal/group classifications.
axe Collateral Management enables the institution to monitor its collateral portfolio in a pro-active manner, thanks to early alerts and ticklers on coverage shortfall, deferral expiration, documentation renewals, margin calls (shares),assignments of proceeds, etc. The complexities of collateral management are managed efficiently thanks to a number of advanced business rules and flexible workflows, right across the financial institution's operations and departments including remote locations and international subsidiaries.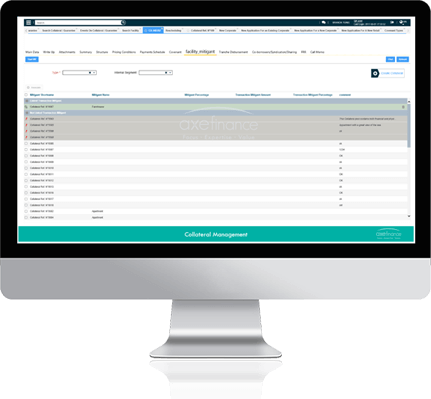 Centralize your collateral repository and streamline their processes
Capture detailed collateral and guarantee data in an itemized and granular manner
Assign multiple collaterals to multiple facilities and allocate mitigation level, rank, etc.
Ensure appropriate data quality and consistency across the portfolio and credit objects
Control appraisal and physical monitoring processes
Cover the full spectrum of collaterals: securities, bonds, equities, real estate, equipment, etc.
Reduce operational risk by minimizing manual processing and multiple entries of the same information
Integrate with various data sources for collateral valuation (market, real-estate indices, etc.)
Store historical valuations for trend analysis
Comply with policies and regulations
Implement and enforce standard business processes in collateral management, across business units and subsidiaries
Complete documentation workflows
Maintain collateral check-lists and eligibility rules
Ensure full traceability in the collateral lifecycle
Apply regulatory haircuts
Generate your regulatory reporting
Feed your risk systems and data-warehouses with consistent and quality collateral data
Use collateral/facility data history to better calibrate your EAD/LGD measures against model back-testing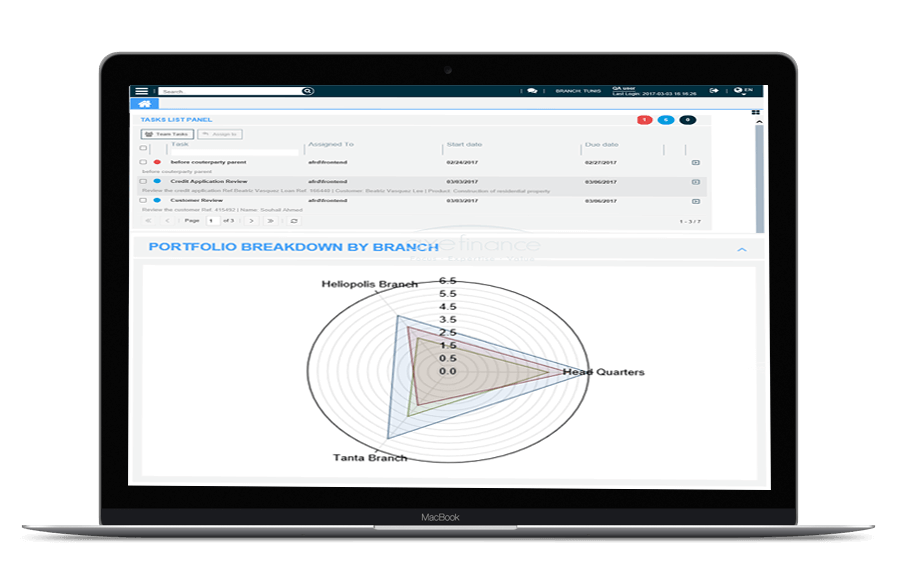 Proactively manage your collateral portfolio
Ensure your collateral documentation (deeds, insurance, assignment declarations, etc.) is always in order
Monitor LTV and LTV trend and raise margin when necessary
Apply the right haircuts at granular or category level as per the regulatory or internal policy
Monitor Collateral concentration across the portfolio, by type of collateral, by guarantor, by region, by market shares, etc.
Ensure high reactivity in case of market movements (collateral disposal)
Monitor collateral portfolio liquidity
Download axeCollateral Management product sheet for more details
Check out our documents
Resources