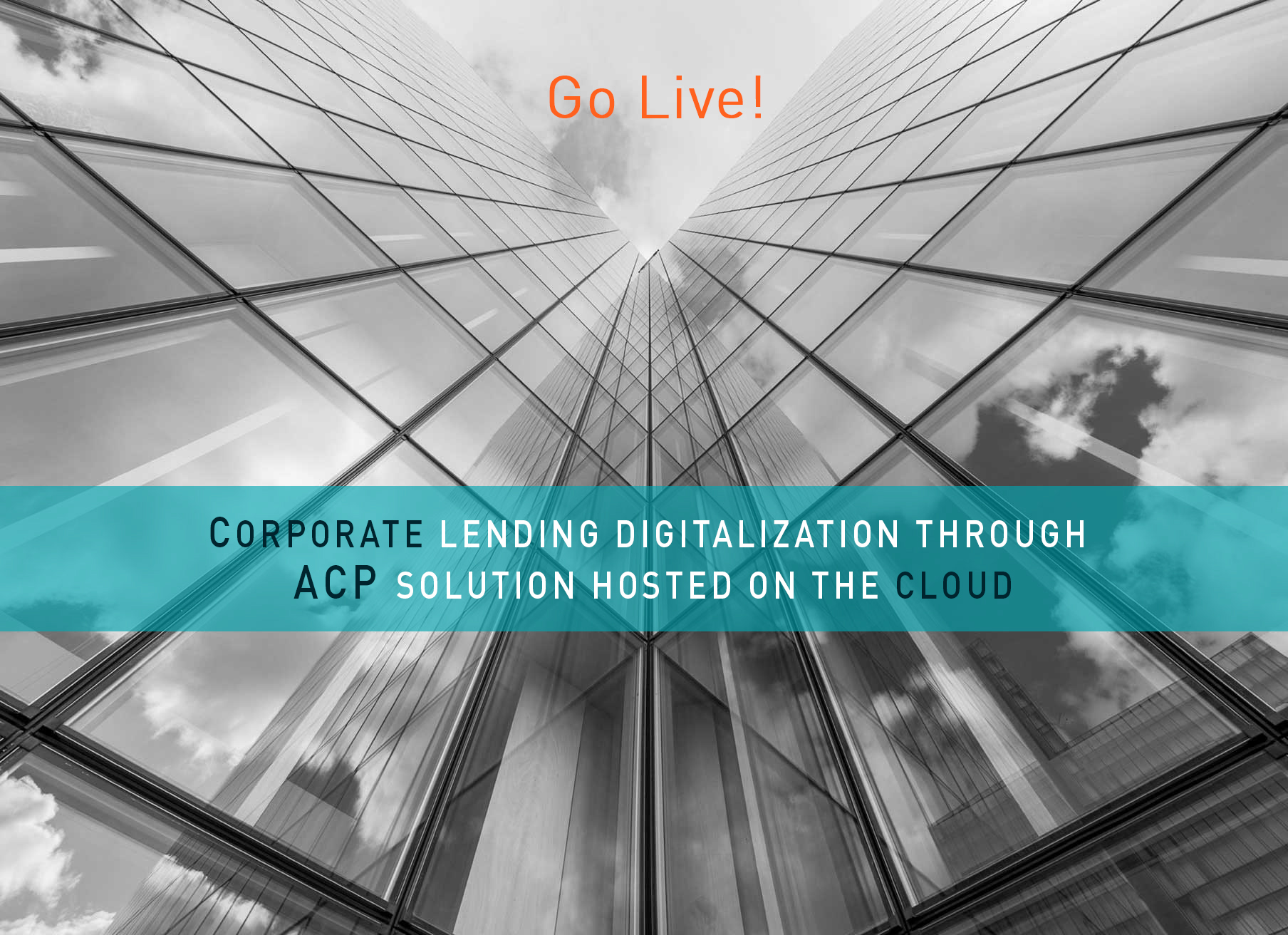 A leading tier 1 bank in the UAE accelerates digital transformation thanks to axefinance cloud-based Corporate Lending automation solution
Abu Dhabi, September 2021
Leading credit automation solution provider axefinance is proud to announce that one of its primary customers, successfully migrated to an AWS cloud-based Corporate Lending ACP solution.

Since 2014, the bank has partnered with axefinance to streamline their credit appraisal, underwriting & decisioning processes, and fully automate their end-to-end credit application management through the Axe Credit Portal (ACP) solution.
In August 2021, the credit appraisal processing through ACP as well as the credit administration process were upgraded from ACP.6 to ACP.7. This successful upgrade enables the bank, through a best-in-class UX and multiple new features, to boost Corporate Lending performance, improve operational efficiency, enhance the credit risk decisioning process, and ensures compliance within an evolving regulatory environment.
In addition to the upgrade, the bank adopted an AWS cloud-based solution. With the ACP solution now hosted on the cloud, the bank will implement seamless upgrades and benefit from secure, flexible, and cost-effective hosting. The cloud adoption establishes the bank's capacity to scale and sustain the necessary pace of innovation in the coming years. The successful migration was achieved while maintaining and meeting all of the bank's continuously evolving business needs.
The Head of Technology at the bank explains his satisfaction with the project and axefinance collaboration:
"This successful upgrade is lifting Corporate Lending at the bank to the latest technology stack with enhanced features that support business functions and make the application more user-friendly. ACP is one of the foremost systems to go on the cloud, delivering benefits in terms of business performance, cost, resilience, and scalability. Our trust in axefinance's continuous support and its innovative solutions is why we have chosen them once again for our upcoming innovative Corporate lending digitalization initiatives."
Dhafer Berrachid, axefinance CEO commented:
"We are extremely proud to count this bank as one of our major partners and to have supported their Corporate Digital transformation journey since 2014. These latest achievements have been successfully ensured thanks to a well-mastered implementation strategy and the dedication of the teams at both the bank and axefinance. We look forward to supporting the bank in leveraging our innovative roadmap to offer state-of-the-art corporate banking products & services at a faster clip, ensuring and solidifying its leading position in the UAE and beyond."
The two companies will build on their sustained success together as they turn their focus to other areas of the Corporate Lending digital innovation. These efforts are already underway and will continue into 2022.