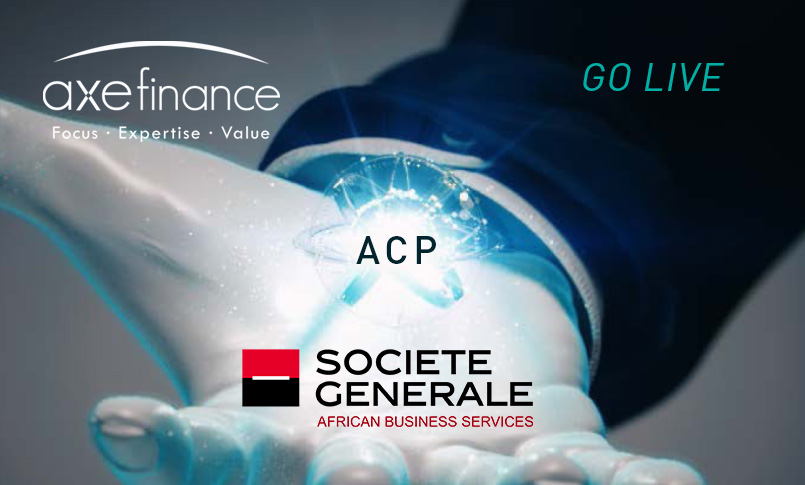 Amid a challenging pandemic context, a successful ACP remote implementation of a multi-entity credit automation solution at Société Générale
We are thrilled to announce the successful rollout of the multi-entity lending digitalization solution for the first three Société Générale subsidiaries among a total of nine that are part of this project. This first successful phase includes Société Générale Burkina Faso (SGBF), Société Générale Tchad (SGT), Société Générale Congo (SGC).
ACP multi-Entity is a solution through which the banks can deploy a single instance of ACP platform and onboard multiple independent entities into the same platform while complying with the bank's global security and data sharing policy.
The mutualization of the integrated services offers multiple benefits some of which are:
Setting up a single credit approval process that is driven by a unique workflow engine and having a common screen configuration in order to benefit from a streamlined credit process across regions. Along with offering the ability and flexibility to adjust to the different policies of each subsidiary in a total self-sufficiency manner.
Interfacing with the bank's various internal and external systems via ACP API dispatcher integration framework.
Generating reports and documents in compliance with Société Générale global standards and local regulations of each subsidiary in order to improve the credit activities monitoring across the regions.
Managing Single Sign-On (SSO) authentication and easily switch from one entity to another reinforcing the security policy.
Streamlining the credit processes across the various subsidiaries is a strategic project for Société Générale. This project includes the loan origination and scoring modules for the retail segment as well as the seamless integration of ACP with the bank's CBS, DMS, and SSO systems.
Despite the COVID-19 pandemic context, SG ABS and axefinance teams have taken up the challenge of making ACP multi-entity platform a successful remote implementation.
As a result, one of the immediate perceived values include the turnaround time. In fact, the first credit file submitted through ACP at SG Tchad is drastically reduced to 2 days versus an average of 30 days performance prior to this lending digitalization project, meaning a spectacular 1500% improvement in terms of TAT.
This beneficial improvement will lead to a competitive positioning of all Société Générale subsidiaries and a higher level of customer satisfaction. The next milestones of this project are the ACP multi-entity implementations at SG Benin, SG Equatorial Guinea, and SG Ghana as a second phase, followed by a third and final phase including Mauritania, Guinea Conakry, and Madagascar.
About SG
Société Générale is one of the leading global financial services group. Thanks to a diversified and integrated banking model, the Group combines financial strength and proven expertise in innovation with a strategy of sustainable growth, aiming to be the trusted partner for its clients, committed to the positive transformations of the world. Société Générale ABS is part of the Corporate & Investment Banking Division of SG Group. SG ABS delivers Innovative IT Services to SG African subsidiaries.
About axefinance:
Founded in 2004, axefinance is a global software provider focused on lending automation for financial institutions looking for an edge in productivity and customer service for any and all client segments: retail, SME/MSME, corporate, etc. ACP is axefinance's solution is offered either on-premise (locally hosted) or SaaS and trusted by well-renowned banks.