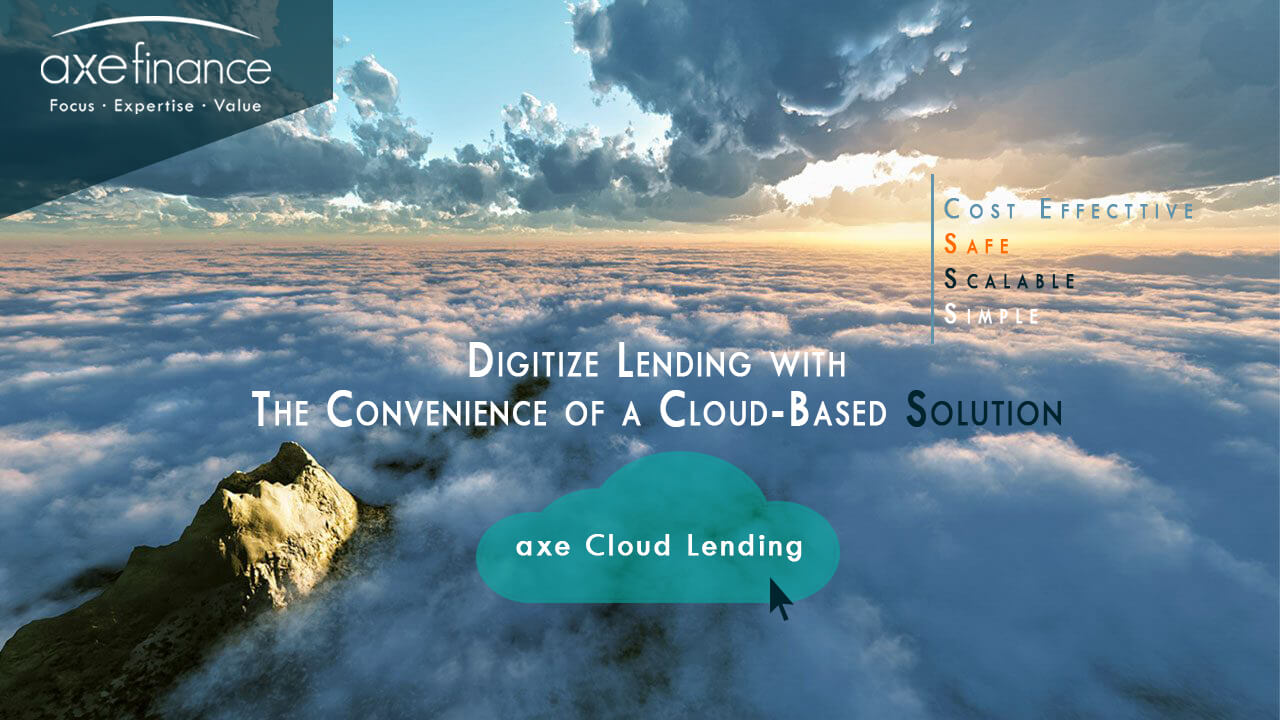 axefinance ACP solution on Microsoft AZURE, axe Cloud Lending
axefinance a global software provider of Credit Risk Management solutions releases its Axe Credit Portal – ACP – solution to run on Microsoft Azure.
Seeing some categories of banks increasingly looking for simplicity, agility and TCO optimization, axefinance has been working with Microsoft to obtain Microsoft Azure Certification as of dec. 2017.
Financial Institutions opting for axe Cloud Lending will benefit from a state-of-the-art Lending Digitization solution to automate the whole credit lifecycle with the convenience and cost advantages of cloud-based services.
All axefinance solutions namely axe Corporate Lending, axe Limit & Collateral Management, axe Retail Lending and axe Collection and Provisioning will be available on Microsoft Azure with the same levels of safety, flexibility and scalability.
Obviously, cloud will be a key enabler of Banks Credit Digital transformation with same high levels of support and expertise of axefinance.
Learn more about axe Cloud lending features and our end-to-end solution.