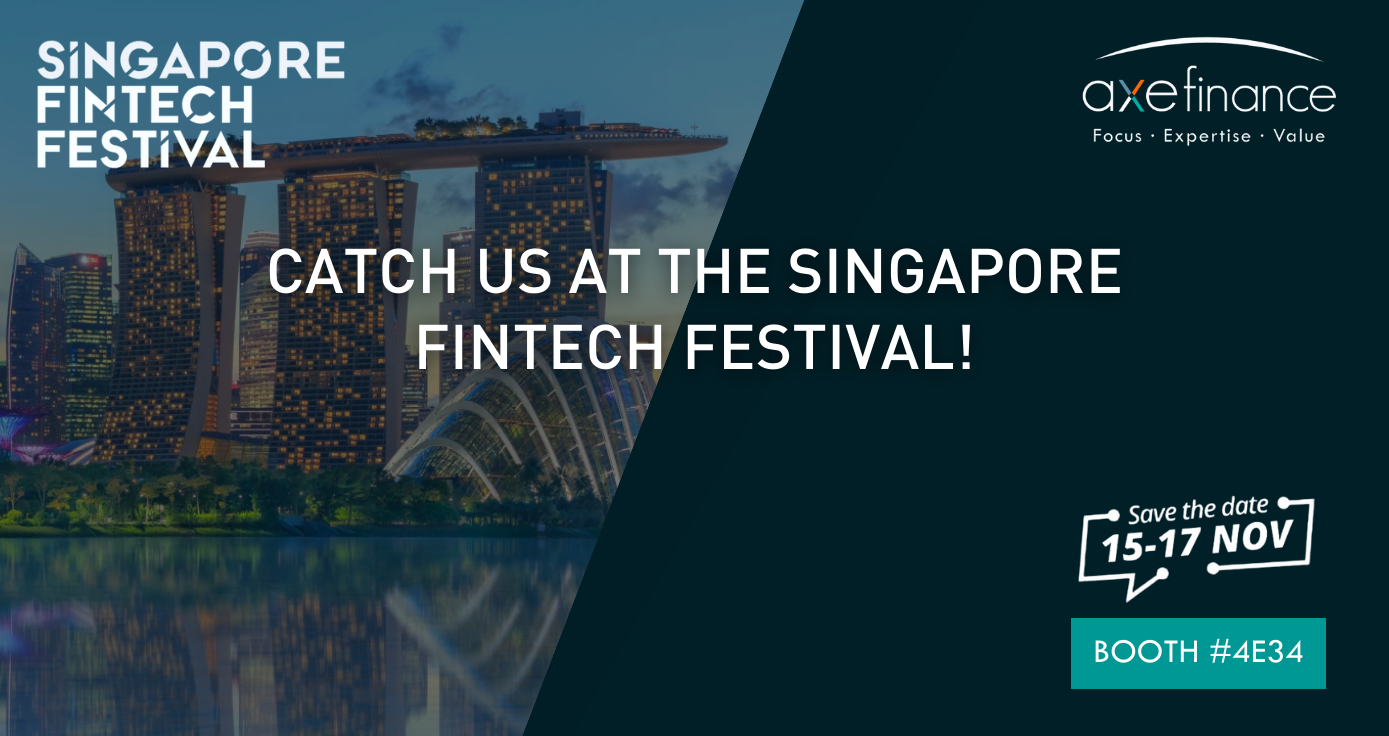 CATCH US AT THE SINGAPORE FINTECH FESTIVAL!
As part of our commitment to expanding our global footprint, we are excited to announce our participation at the Singapore FinTech Festival, the largest FinTech festival in the world, this Nov 15-17, 2023!  
This year, Singapore FinTech Festival will be focusing on the growth and adoption of AI and its potential usage in the financial sector. In line with the event's theme, our experts will be showcasing the innovative features of our AI-powered digital lending solution, Axe Credit Portal, along with its new modules and latest updates.  
Discover how you can pave the way for your digital transformation goals with ACP. Visit us at booth #4E34 to discuss with our experts. Reserve a slot now: https://www.axefinance.com/meeting-request/ 
SAVE THE DATE: YOU ARE INVITED TO THE AXE FINANCE SFF COCKTAIL NETWORKING EVENT
WHEN: Thursday, November 16 at 15:30
WHERE: Booth #4E34, Hall 4 @ Singapore Expo
About Singapore Fintech Festival :
The Singapore FinTech Festival will bring together the global FinTech community to engage, connect, and collaborate on issues relating to the development of financial services, public policy, and technology. As the world's most impactful FinTech festival, last year's edition brought together over 62,000 participants from 134 countries.  
From financial services leaders and students to technology leaders and policymakers, the festival provides opportunities for everyone to discover, learn, and exchange ideas with experts and peers from around the world.  
Check out our documents
Resources