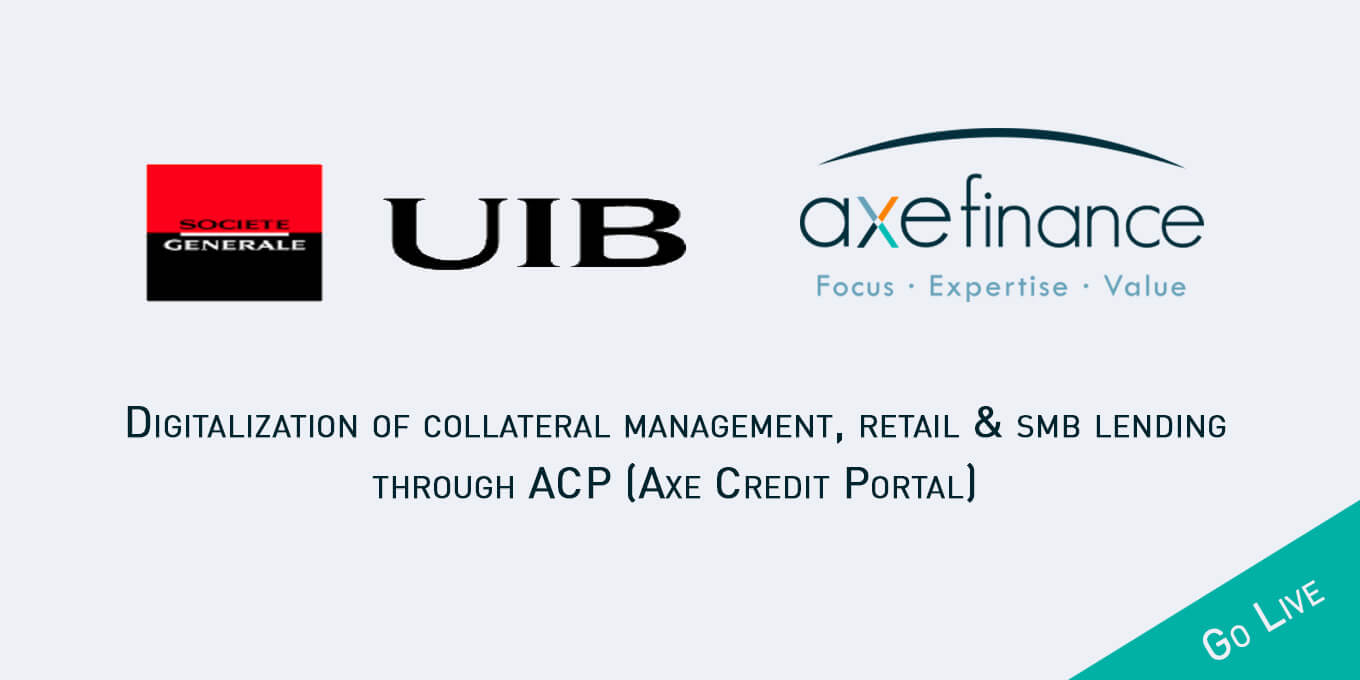 Customer Story
UIB: From Collateral Management Automation to Retail & SMB Lending Digitalization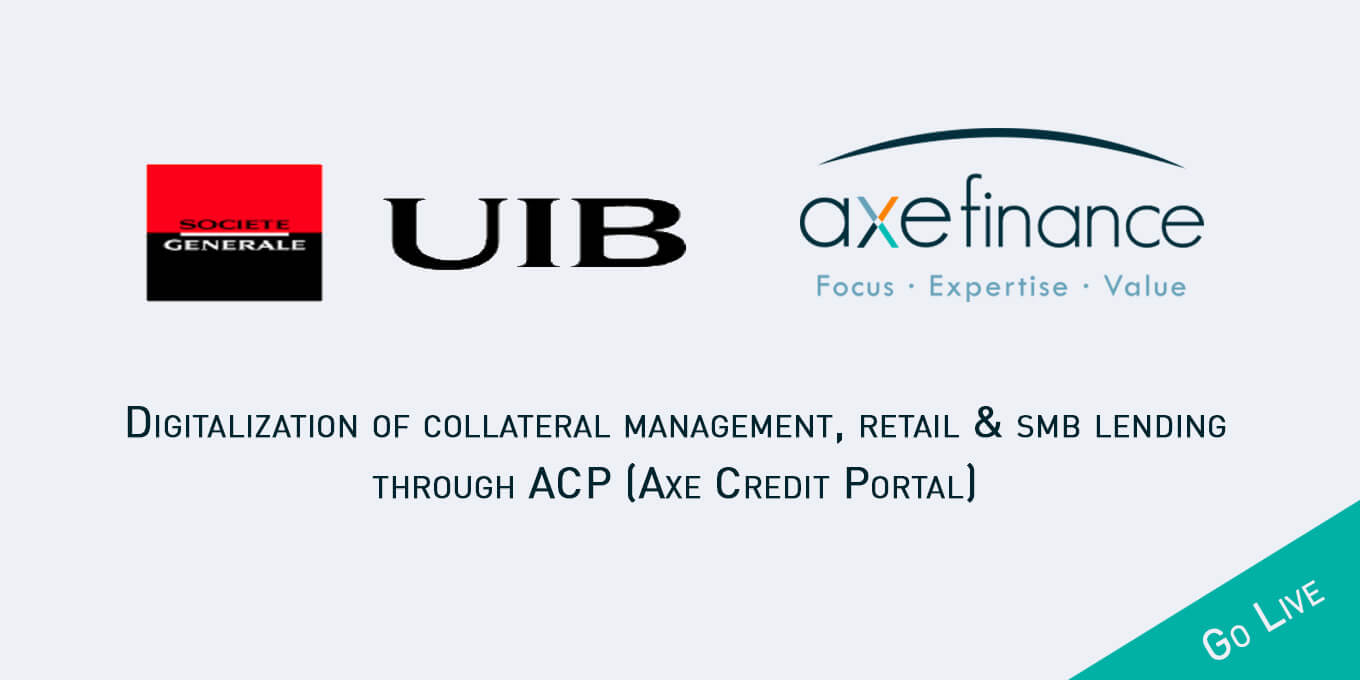 UIB is a listed subsidiary of Société Générale Group and one of the leading banks in Tunisia with 142 branches.
UIB's story with ACP (Axe Credit Portal: axefinance's powerful end-to-end integrated solution for credit automation) started in September 2016 with the implementation of the Axe Collateral Management module. The project was about automation of the collateral life-cycle for all client segments. ACP has been used by UIB to digitalize and proactively manage the collateral portfolio with customized workflows, alerts, document generation, and automatic event-based follow-ups.
Afterward, within the framework of a Société Générale OCRE global project meant to streamline retail lending and scoring processes for international subsidiaries, UIB decided to replace its legacy loan origination and scoring tool with ACP.
UIB went live in March 2017 with automation of the retail credit approval process from initiation and risk analysis to disbursement. ACP was implemented on-time and integrated with UIB's information system.
Recently in February 2019, ACP was implemented on schedule for the SMB (Small & Medium Business) segment at UIB.
More than 700 ACP users are now benefiting from efficient workflows as well as a powerful scoring engine for a better risk mitigation while complying with regulations. Digital transformation of UIB's lending chain has been successfully achieved.
While publicly presenting the yearly financial performance of UIB (25% growth in 2018), Managing Director Mondher Ghazali explained how UIB's commitment to reach operational excellence and continuously adjust to fit market's ever-changing needs, requires "accelerating development on a number of axes like digitalization and automation, areas in which the bank has chosen to bet big…"
It's clear that UIB sees digitalization as the key to improving customer experience. During the same presentation COO Ilhem Bouaziz noted the strategy launched at the end of 2017 to improve customer experience is divided into three areas: digital clients, digital processes, and digital collaboration.
Delighted to be part of these improvements, Dhafer Berrachid & Karim Rekik executive partners at axefinance noted:
"We are proud to be one of UIB's partners who have contributed to achieving the bank's strategic objectives through lending digitalization. Our journey began with the automation of UIB's collateral management processes which was then successfully extended to lending automation for the Retail and SMB divisions. We look forward to continuing to support UIB as one of the most innovative banks in the region. Our product roadmap includes more than one cutting edge feature in the Lendtech field"
About axefinance:
Founded in 2004, axefinance is a global software provider focused on lending automation for financial institutions (traditional and Islamic banking, leasing, etc.) looking for an edge in productivity and customer service for any and all client segments: retail, SME, corporate, etc. Axe Credit Portal is axefinance's powerful end-to-end integrated solution for credit automation available either as a locally hosted or SaaS solution. axefinance is a trusted partner of respected global financial institutions: Société Générale, Al Rajhi Bank, Banque Internationale de Luxembourg, First Abu Dhabi Bank. ACP users experience improved profitability, higher productivity, and increased customer satisfaction while keeping up to date with ever changing compliance regulations and internal policies.
Related Links